Catering Johar Town
Catering
Book Now
Select Hotel
Nishat Johar Town

Nishat Gulberg
Nishat Johar Town
CHECK IN

Guests

Note
For any child above 5 years' age, PKR 2000 will be charged as an extra bed cost
https://nishathotels.com/search-listing/?ca
Catering Done Right in Lahore
Nishat Hotel Emporium is a prominent name in the catering service providers list of Lahore Johar Town. So, Set yourself up for a heavenly delicious experience and majestic floral setup, that will surely make your indoor & outdoor events a great memory for the guests.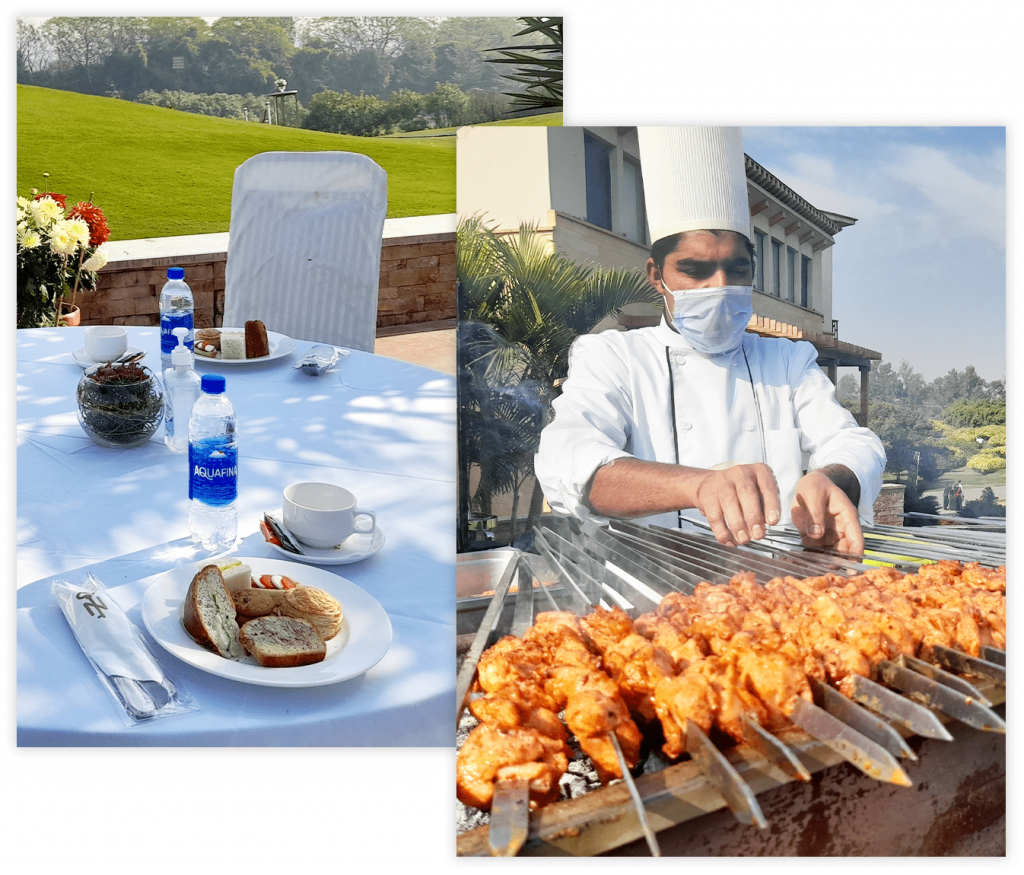 A perfect event is all about Hot, spicy & juicy live bbq service for all the guests. Now Lahore head up! Nishat Hotel Emporium brings its most famous live bbq service to make your events more special.

The breathtaking outdoor venues of The Nishat Hotel leave guests wanting more!

Delicious and healthy food is no longer a dream with The Nishat Emporium.

Customizable wedding, birthday, and anniversary cakes are specially prepared to help celebrate your most important occasions.

Corporate Lunches & Dinner
Keep your employees happy and sharp with an unforgettable meal.
Your Suggestions are Appreciated!

Critically ME
Met at the airport by Nishat representative, shuttle to the hotel. Nice modern clean hotel with excellent security. Check-in fast and friendly. Large room and bathroom with the latest electronic gadgets. Every day fresh fruit basket. Excellent breakfast and good à la carte…

HASEEB
Awesome Ambience, Comfort Level Was Perfect, Location Was like having a foot in a Emporium mall and a foot in the Room, Got upgraded to executive room Surprisingly, Mr Waleed Sent us the Chauffer to Pick us up from Airport and Gave me Early Checkin.

FEROZ AHMED
Stayed in hotel, state of the art decor. Excellent service, staff was very helpful. Rooms are big with modern decor. Friendly staff served with smile. Enjoyed the stay and will stay again and again and will recommend to all who ever visit to Lahore. Feroze Ahmed
Feel free to send us any questions you may have. We are happy to answer them.